there's going to come a time
when you learn to be heartless
there's only so many times you can give your heart out
and expect to stand up without pieces falling out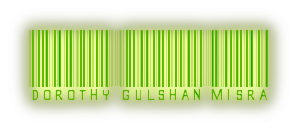 emotionally deprived child :
alias
dottie┊dory┊tin woman
age
april 27th┊eighteen┊tauros
gender
female
sexuality
heteroflexible graysexual
personality
quiet┊serious┊cautious┊objective┊workaholic┊professional┊indifferent┊possessive
↪ the infamous tin woman, keeper of a cold and empty heart, and known by all. every word, movement,
breath
is without cause or purpose, nothing is thoughtless. her perfection is a source of envy for those who give their best efforts and don't succeed, even for those who don't give it their all.
too solemn, too impassive, too uncaring — all apathetic. a constant lack of emotions and enthusiasm is what others take note of dorothy, no one pries or gives it a second thought.
historylikes
cats┊being busy┊personal projects┊formal attires┊leadership┊knowledge┊sunshine┊sleep┊carefully planned schedules┊organization┊lemonade┊trying new things┊nicknames┊giving 200% in everything┊stationary┊long, hot bubble baths
dislikes
gold diggers┊putting too much effort in relationships┊expressing strong emotions┊photography┊being supervised┊bows,
bowties; seems too childish┊soot┊social media┊excessively long nails┊pretentious people┊nicknames for her cat┊pickles
miscellaneous
sucks at photography; all her images come out #shakennotstirred┊wishes she could sleep in on most days; her strict schedule says otherwise┊believes her cat is the most beautiful thing; the thing sheds like crazy and it looks like ashes┊curious about modern culture and slang words